News and Notices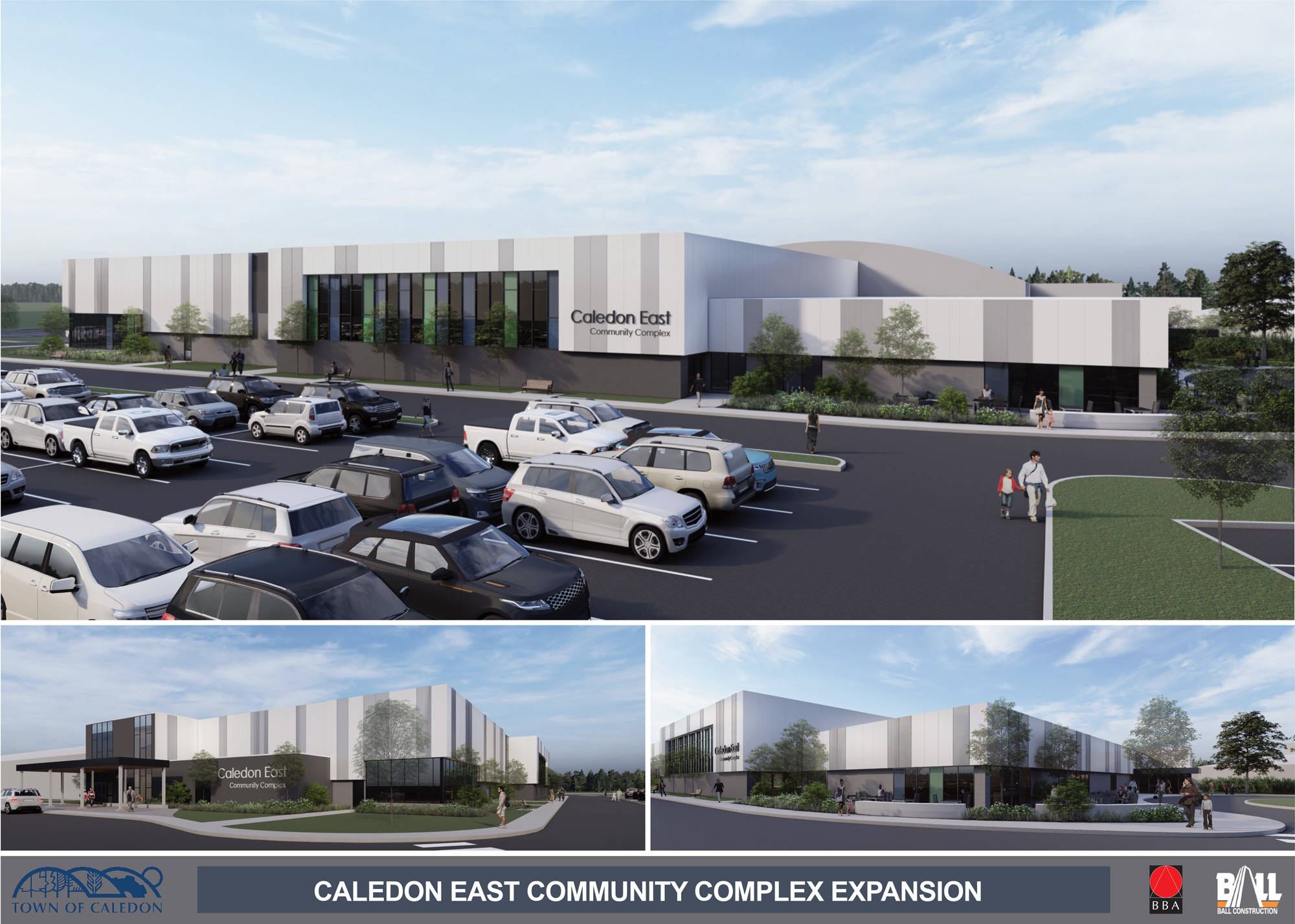 Posted on Tuesday, September 07, 2021 04:54 PM
September 7, 2021 -- The Town of Caledon is breaking ground today on a major expansion to the Caledon East Community Complex.
The new space will include a pool; fitness centre; gymnasium; walking track; aerobics studio; a warm viewing area for existing ice pads; a Caledon Public Library; and multipurpose rooms for community programs and rentals.
"Caledon is growing, and we are committed to building the infrastructure we need to maintain the quality of life our residents are used to," said Mayor...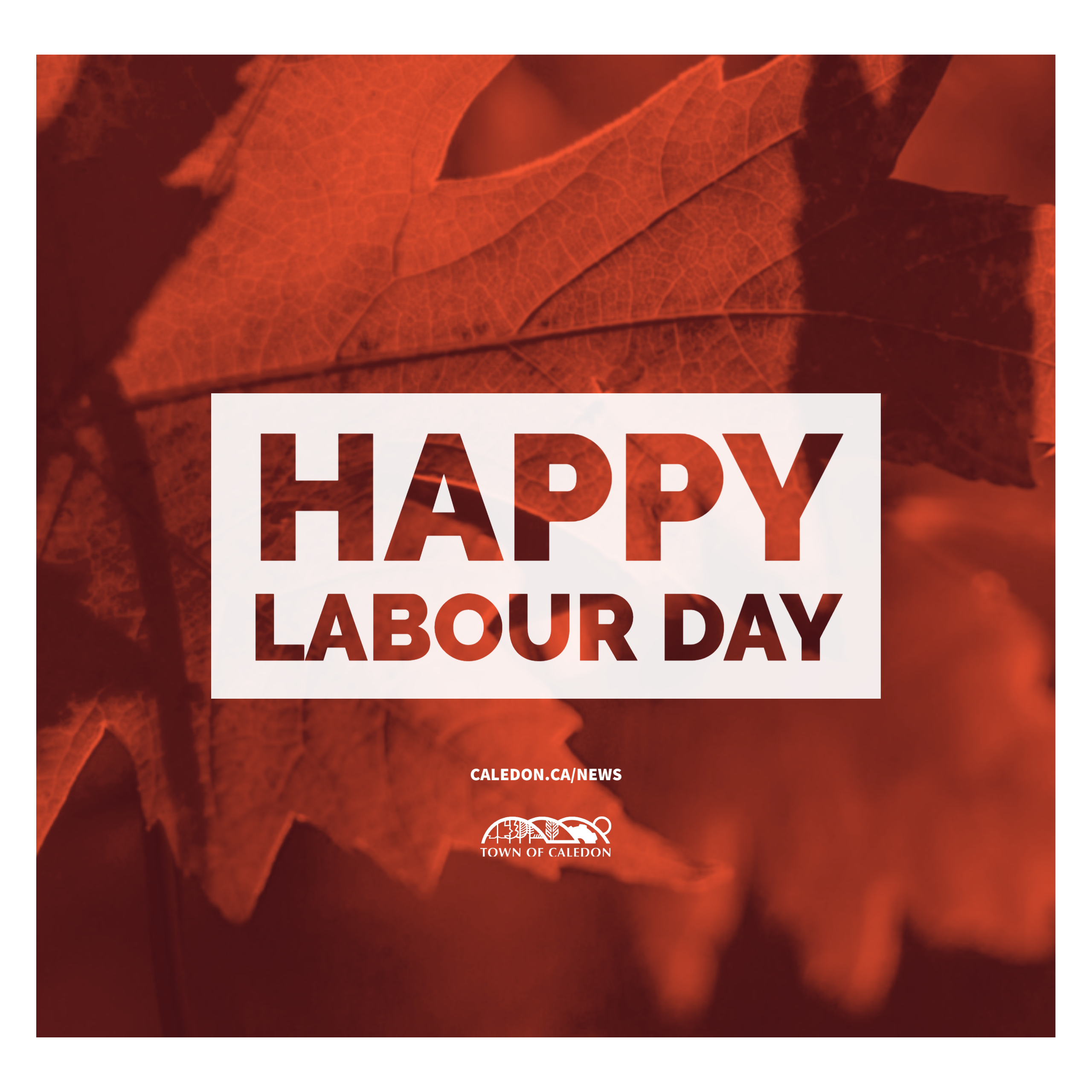 Posted on Wednesday, September 01, 2021 11:18 AM
September 1, 2021 -- On behalf of Mayor, Council and Town of Caledon staff, we wish you all a happy and safe Labour Day long weekend.
On Monday, September 6, 2021 Town of Caledon offices and non-emergency services, all recreation centres, all Caledon Public Library branches, and the Provincial Offences Courts in Orangeville and Caledon East will be closed.
Parks and Trails
Caledon is fortunate to have many beautiful parks, trails and scenic areas. Please enjoy them safely: obey speed limits...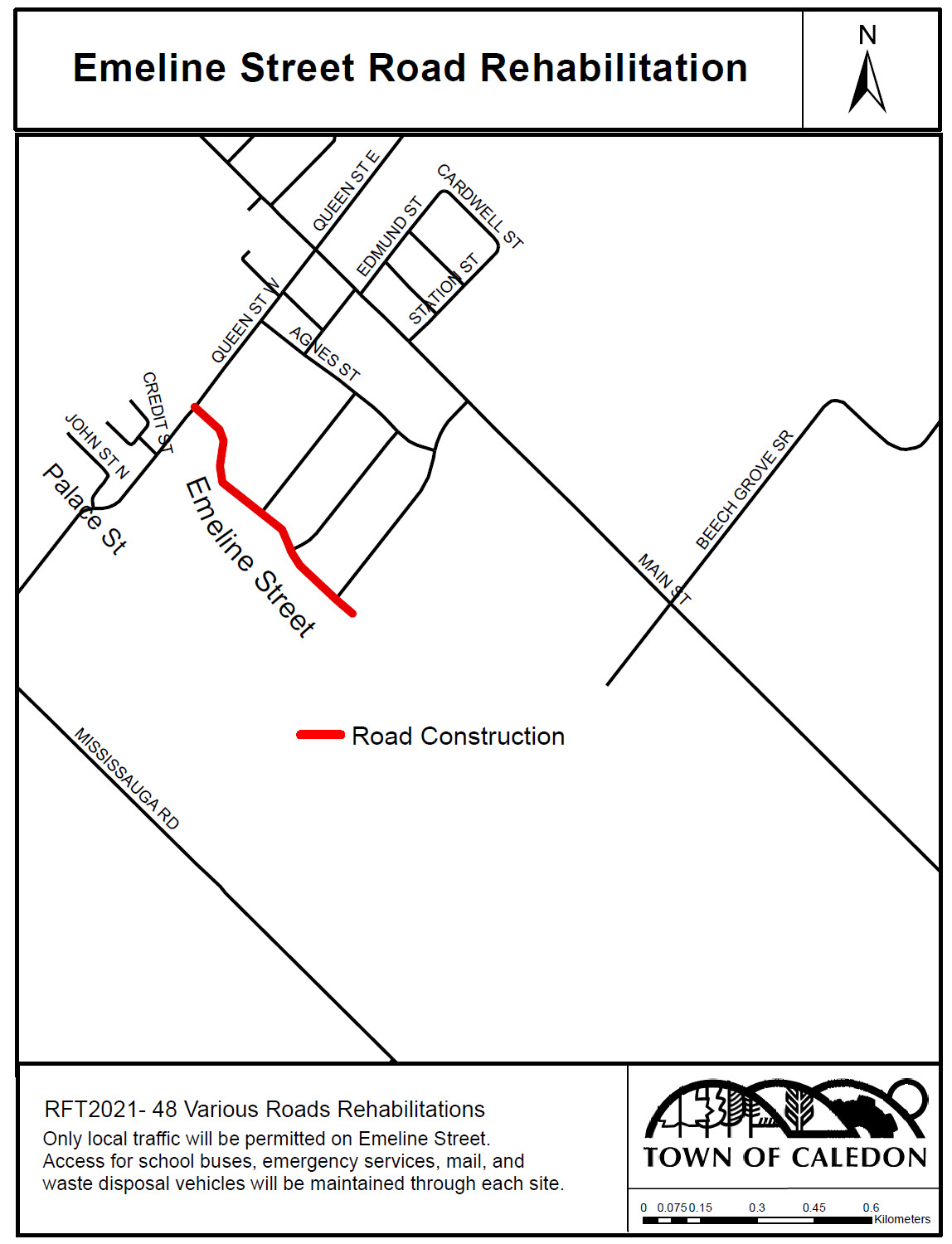 Posted on Tuesday, August 31, 2021 11:19 AM
August 31, 2021 -- Emeline Street will undergo road construction, which includes new pavement, improved stormwater controls, and spot repairs of concrete curbs and sidewalk bays.
Only local traffic will be permitted on these roadways during construction. Access for school buses, emergency services, mail, and waste disposal vehicles will be maintained through the construction site.
Anticipated commencement: September 2, 2021
Anticipated completion: September 30, 2021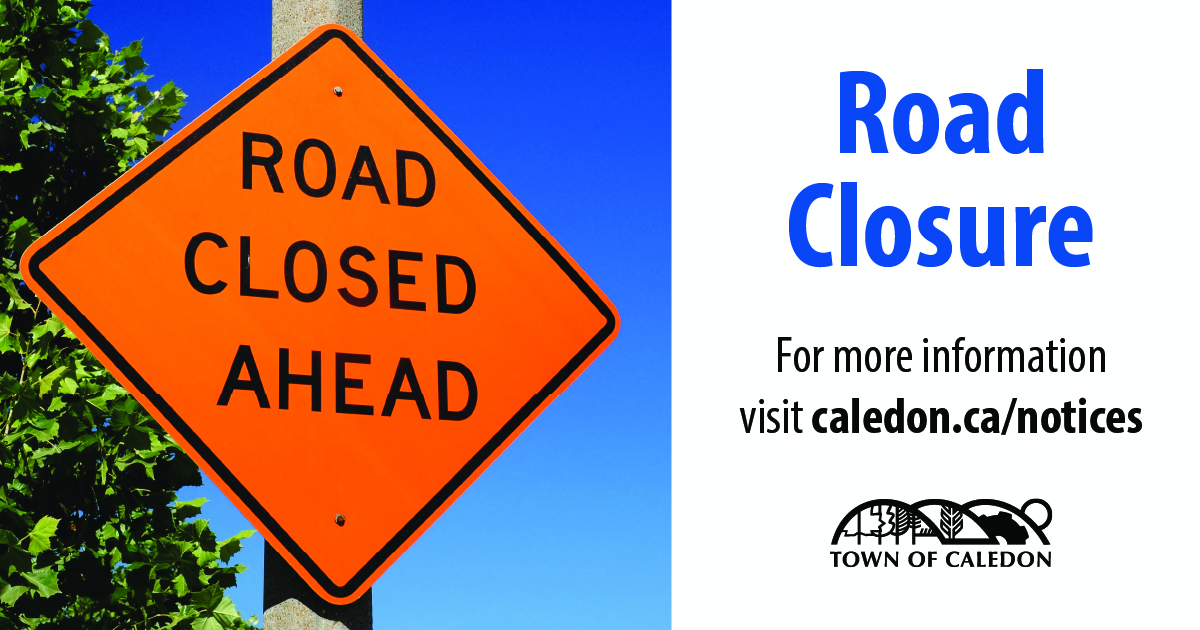 Posted on Wednesday, August 25, 2021 09:35 AM
Centreville Creek Road will be closed from Castlederg Sideroad to King Street to improve pavement surface, road safety and drainage.
EXPECTED START: September 3, 2021 | EXPECTED END: June 15, 2022
Local access to the road will be maintained at all times.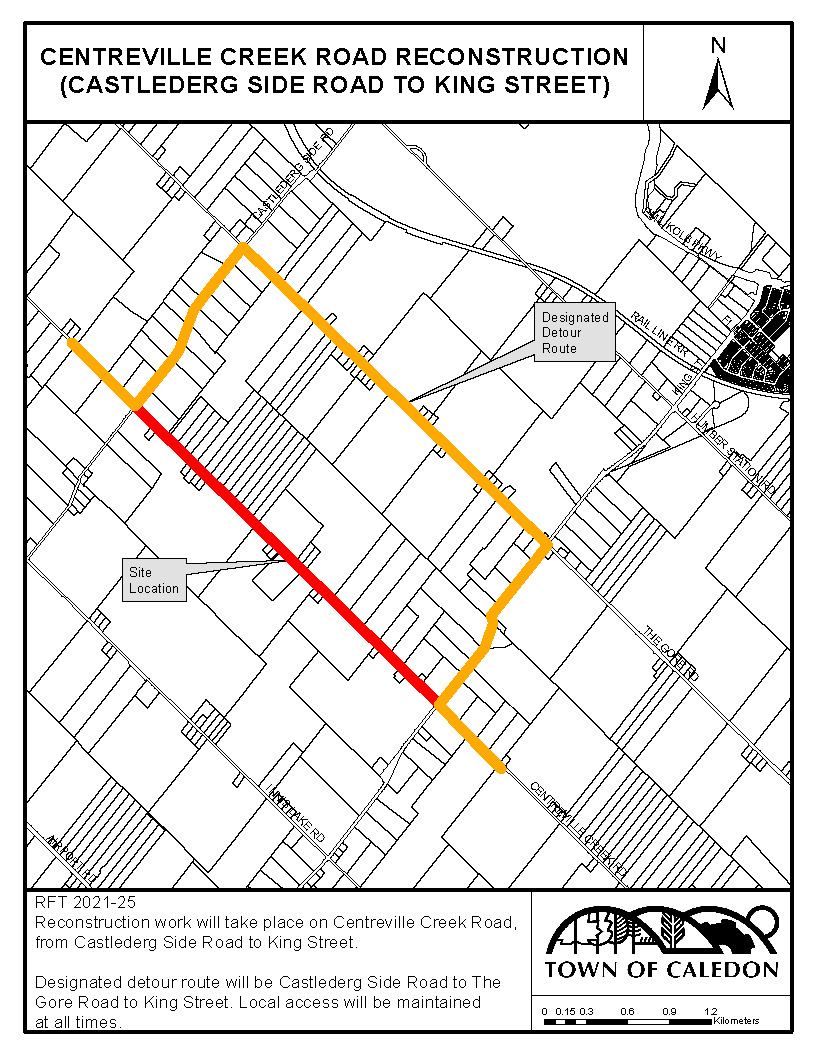 Stay up-to-date
Get alerts on your mobile device via our Town app.
Subscribe to our email newsletter.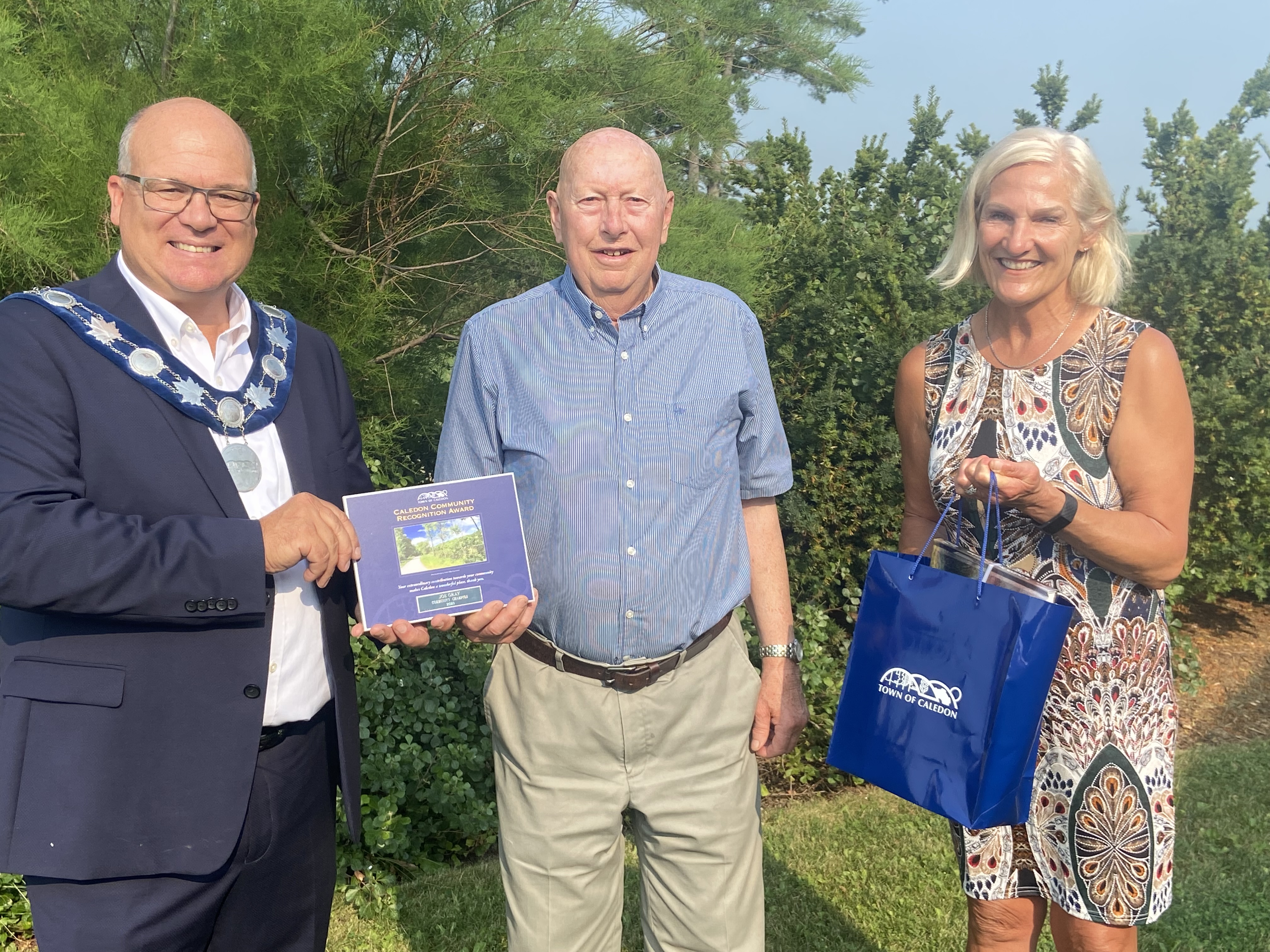 Posted on Thursday, August 19, 2021 12:25 PM
(August 19, 2021) -- The Town of Caledon is recognizing over 40 outstanding volunteers and citizens as part of its annual Community Recognition awards.
"This is our opportunity to celebrate and thank the outstanding people that truly make us #CaledonProud," said Mayor Allan Thompson. "From volunteers to athletes to artists and beyond they in their own ways help build and enrich our community."
About Community Recognition
Traditionally, Community Recognition has been about...