News and Notices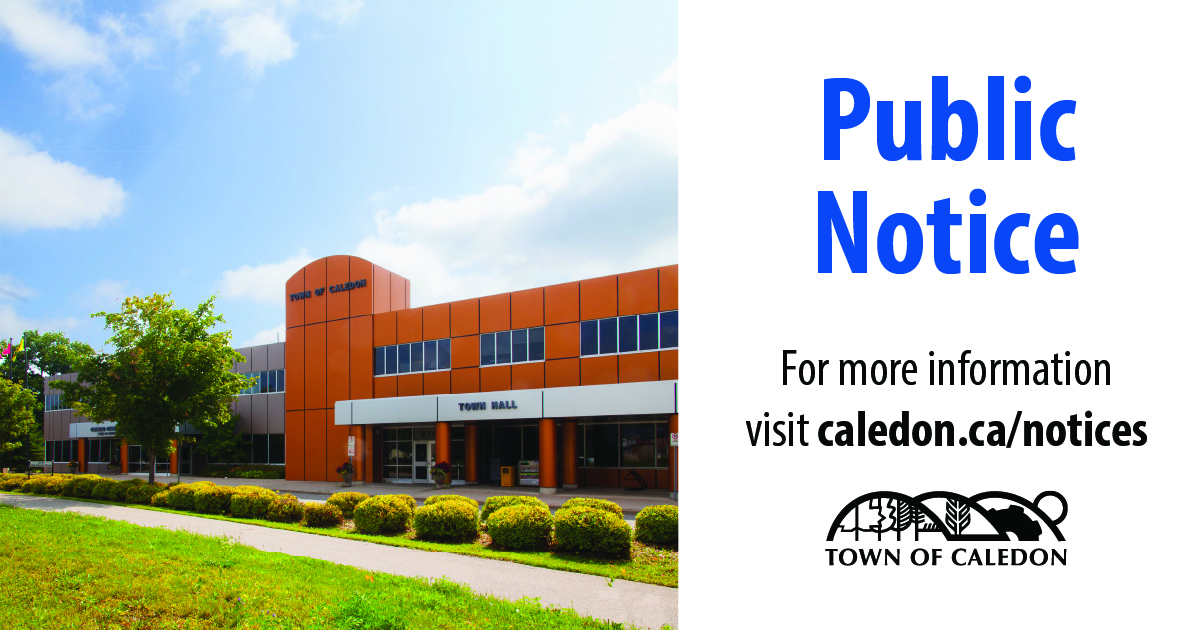 Posted on Thursday, January 07, 2021 11:31 AM
TAKE NOTICE THAT the Council for The Corporation of the Town of Caledon has passed a by-law to designate the following property as being of cultural heritage value or interest under Section 29 of the Ontario Heritage Act, R.S.O. 1990, Chapter O.18:
Belfountain Conservation Area (Mack's Park) | 10 Credit Street
Belfountain Conservation Area, with Mack's Park preceding it, has been a defining feature of the village of Belfountain for over a century. The park has attracted thousands of visitors to its...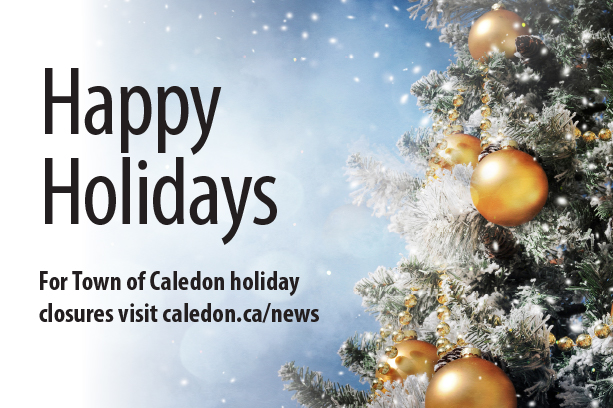 Posted on Tuesday, December 22, 2020 12:48 PM
UPDATE (December 22, 2020) – Following the provincial announcement on December 21, 2020, please see below for updated information about outdoor rinks and the library.
December 15, 2020 -- Further to the recent announcement by the Province of Ontario that the Region of Peel is in Lockdown (Grey) status, holiday hours of operation for the Town of Caledon look a little different this year.
TOWN HALL
Town Hall will close for the holidays at noon on December 24 and resume appointments...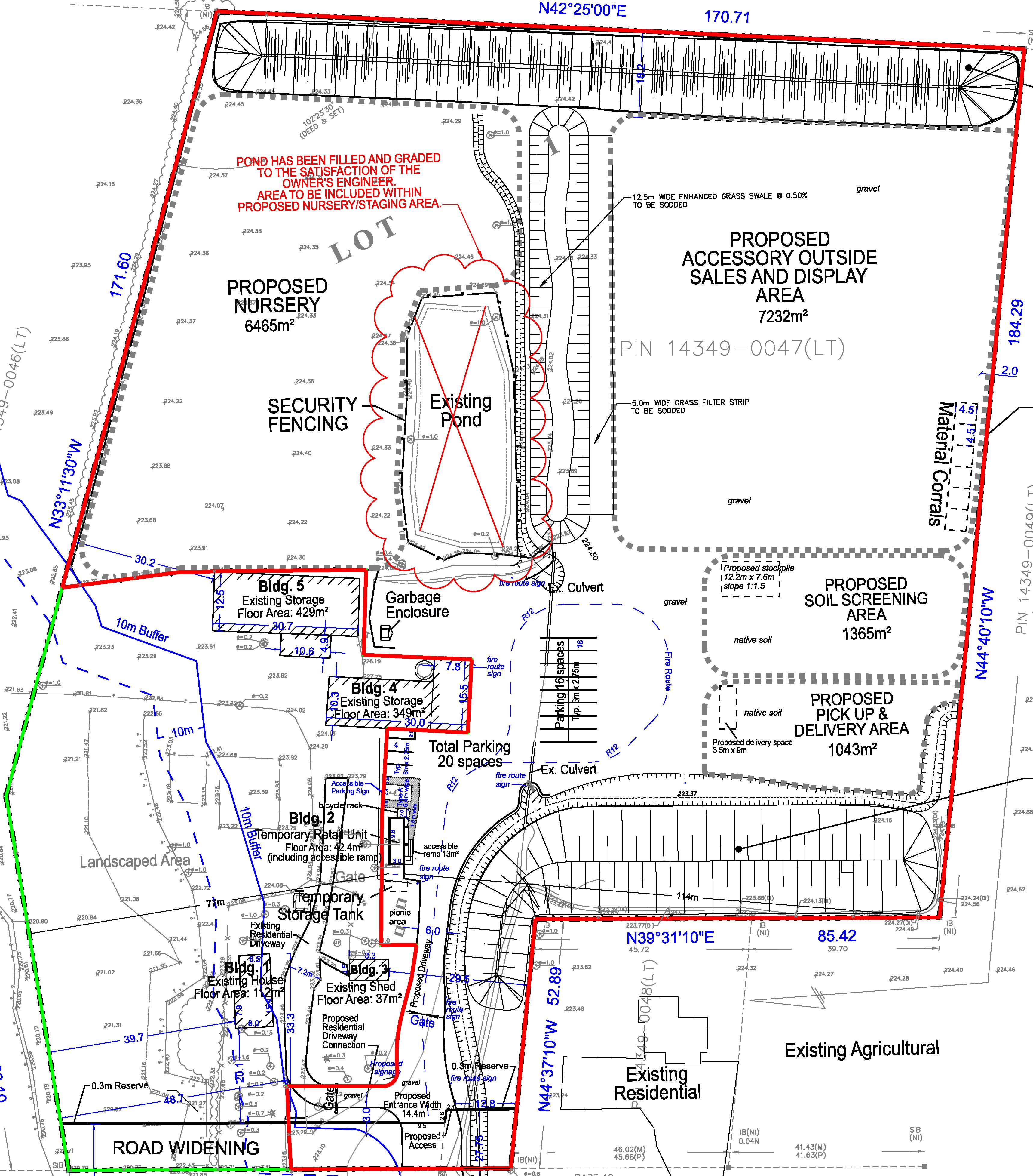 Posted on Monday, December 21, 2020 03:13 PM
Public Meeting
A Public Meeting will be held to consider a proposed Zoning By-law Amendment (Temporary Use). Your input and insight will inform and shape plans that meet the needs of our community.
Due to continuing efforts to contain the spread of COVID-19 and to protect individuals, Town Hall will not be open to the public to attend Public Meetings until further notice. These meetings will be held electronically.
Meeting date: January 19, 2021 | Meeting start time: 7:00 p.m.
How...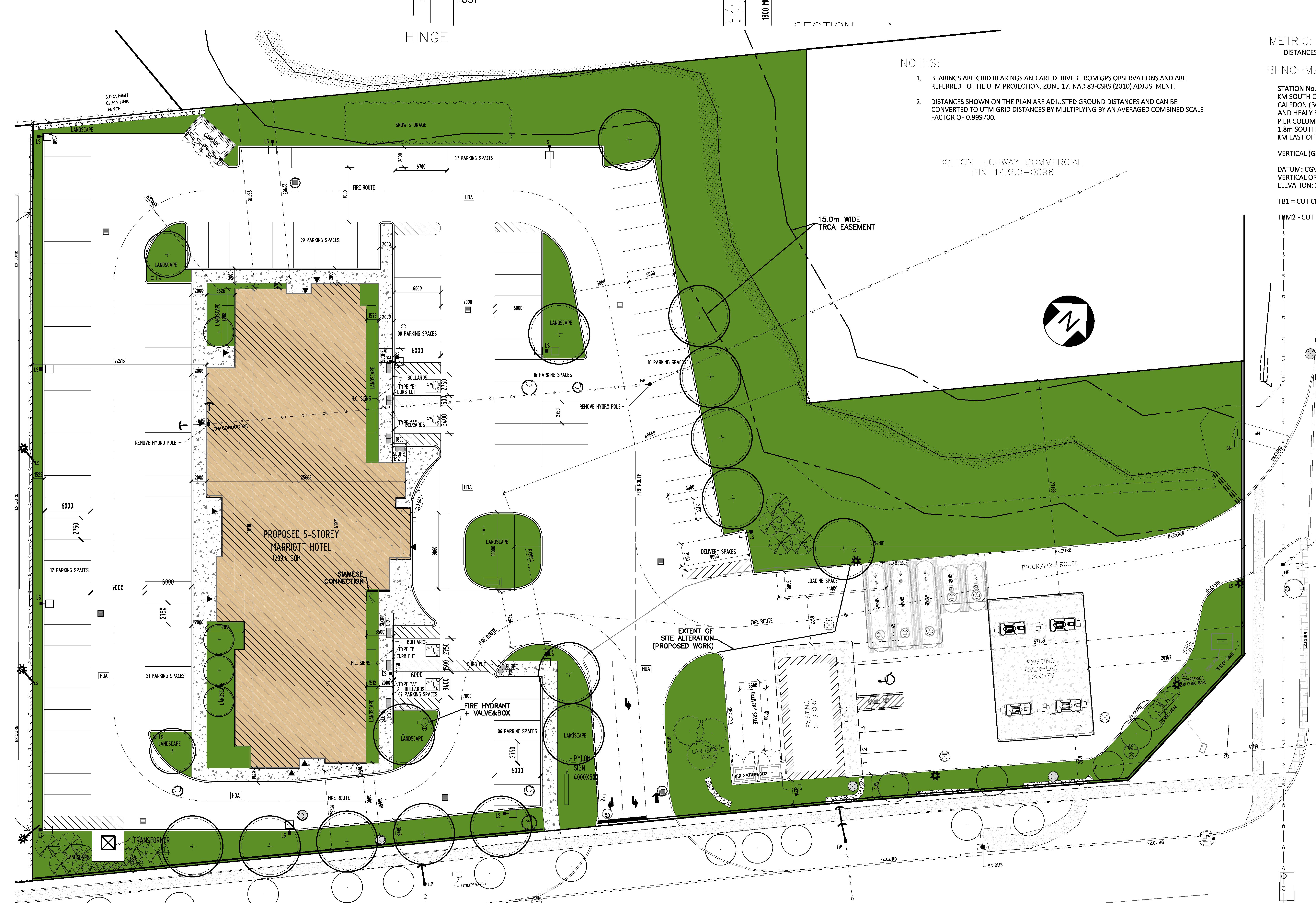 Posted on Friday, December 18, 2020 11:00 AM
Proposed Changes
To amend the Zoning By-law for the subject lands from Bolton Highway Commercial to Bolton Highway Commercial – Exception XXX (CHB-XXX) to introduce site specific standards, including but not limited to modify permitted uses, increase building height, reduce planting strip widths, exterior side yard setbacks and parking space setbacks.
Applicant and Location
Applicant: Antrix Architects Inc. on behalf of 2752324 Ontario Inc.
Location: 12476 Highway 50
Lead Planner
Adam Wendland,...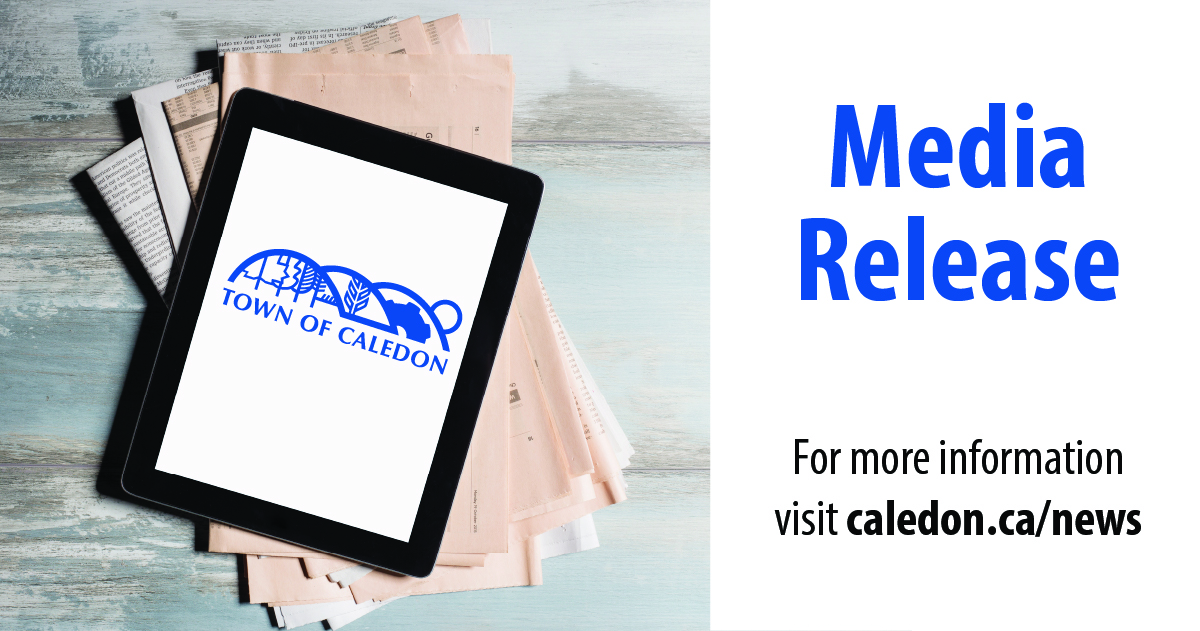 Posted on Tuesday, December 15, 2020 04:51 PM
December 15, 2020 -- With a public meeting in just two days, the Town of Caledon continues to raise flags about rushed efforts to reduce its representation on Peel Region Council. Caledon residents are urged to voice their concerns about the proposal that would take away 40% of their seats at the Region.
Brampton unexpectedly walked on a motion at Regional Council on November 26 to take two of Caledon's five seats on Regional Council. Brampton would go up to nine seats from its current seven. Mississauga...