News and Notices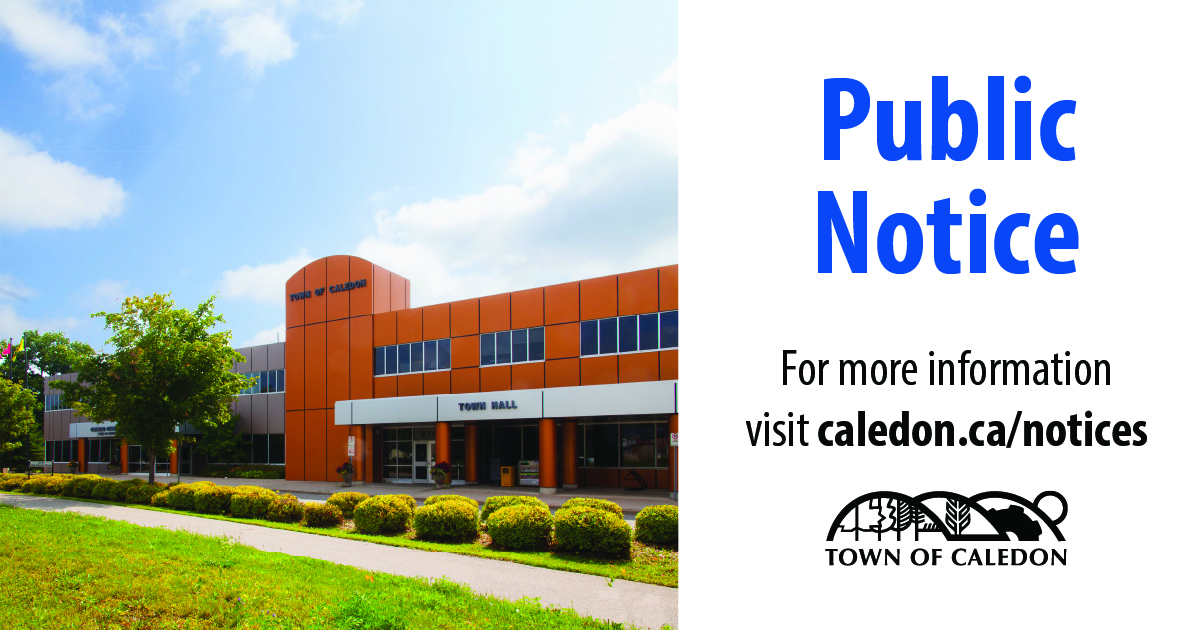 Posted on Tuesday, October 12, 2021 09:50 AM
The Town of Caledon has initiated a Municipal Class Environmental Assessment (Class EA) to look into improvements to Winston Churchill Boulevard between Beechgrove Sideroad and Caledon East Garafraxa Townline.
The purpose of the study is to identify a recommended design for Winston Churchill Boulevard that addresses the increasing wear and tear associated with population growth while enhancing road safety, improving traffic operations and connectivity for all users.
In developing a recommended...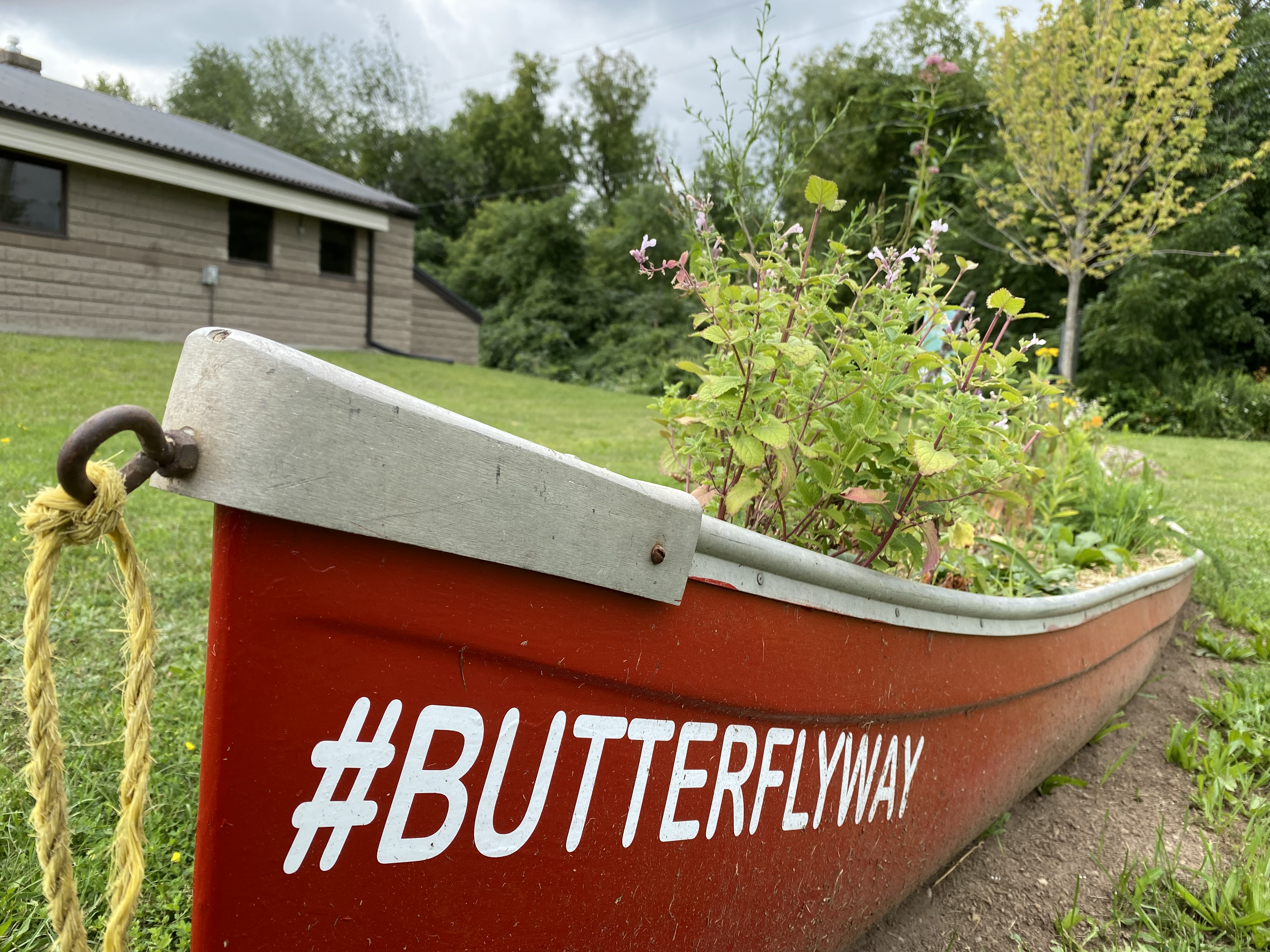 Posted on Friday, October 08, 2021 10:58 AM
October 8, 2021 -- The Town of Caledon is being recognized by the David Suzuki Foundation as a ButterflyWay community, thanks in large part to local volunteer efforts led by Bolton resident Janice Fisher. As a "Butterflyway Ranger," Janice mobilized residents in Bolton and across Caledon to plant pollinator-friendly gardens. She also worked with the Town to plant pollinator gardens – some in bright red canoes – at several Town facilities.
"I am so proud to recognize an outstanding...
Posted on Thursday, October 07, 2021 10:38 AM
October 7, 2021 -- Caledon Animal Services is pleased to announce the launch of a new online Lost and Found pet portal dedicated to helping residents reconnect with their lost pets. Residents who have lost (or found) a pet can easily input information into a database by filling out a questionnaire and uploading a photo.
"Pets are part of the family, so we want to do everything we can to make sure they get home safe," said Mayor Allan Thompson. "The new online Lost and Found Pet portal improves...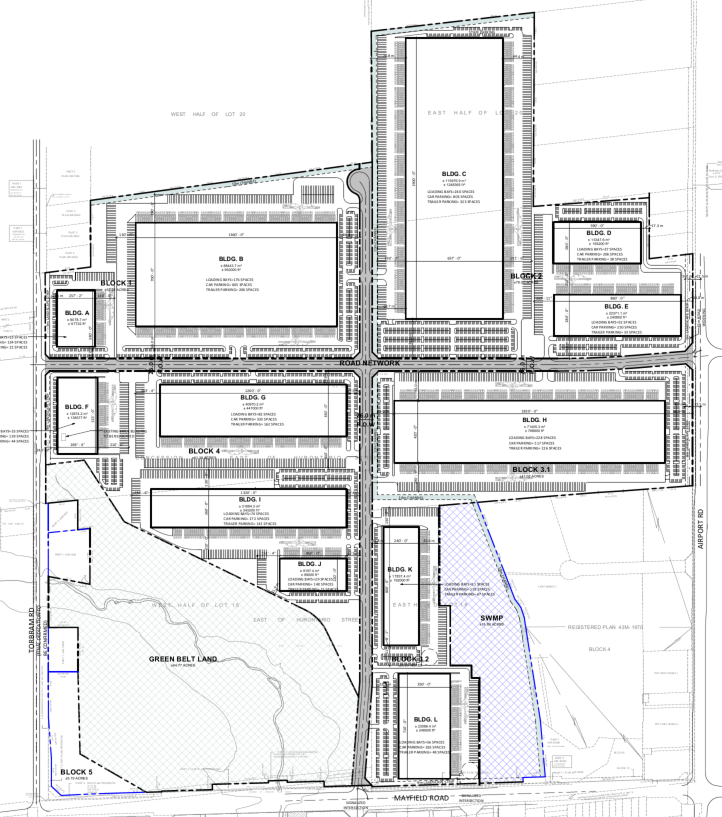 Posted on Wednesday, October 06, 2021 03:38 PM
Proposed Changes
The applicant has applied for an Official Plan Amendment to expand the settlement boundary and re-designate the lands from Prime Agricultural Area and Environmental Policy Area to Prestige Industrial, General Industrial and Environmental Policy Area. The proposed Draft Plan of Subdivision seeks to facilitate the development of an industrial park consisting of 5 industrial blocks, a future development block, a stormwater management pond, environmental block, and internal streets....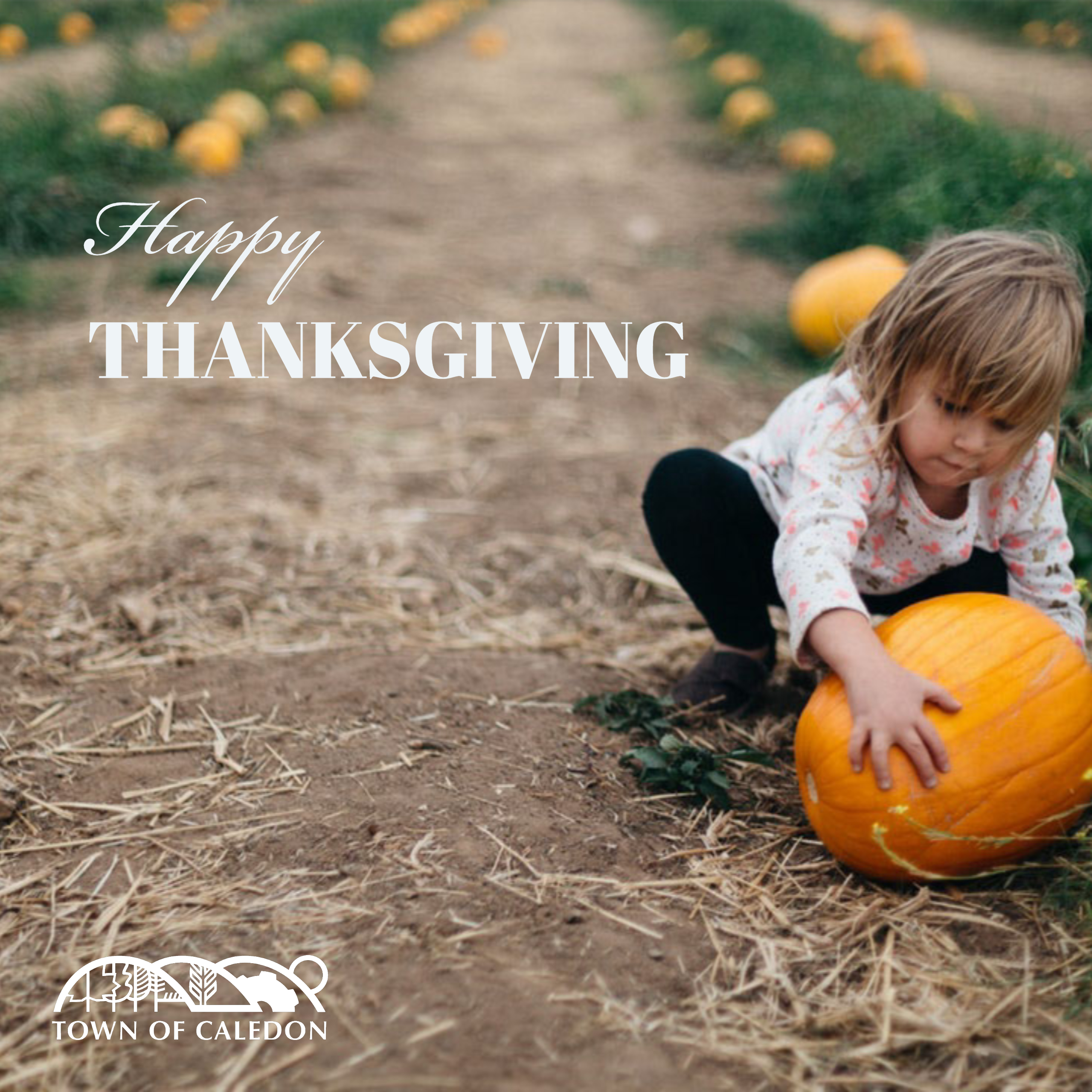 Posted on Wednesday, October 06, 2021 10:43 AM
October 6, 2021 -- On behalf of Mayor, Council and Town of Caledon staff, we wish you all a happy and safe Thanksgiving Day long weekend.
On Monday, October 11, 2021 Town of Caledon offices and non-emergency services, all recreation centres, all Caledon Public Library branches, and the Provincial Offences Courts in Orangeville and Caledon East will be closed.
Fall Colours Information
Caledon is fortunate to have many beautiful parks, trails and scenic areas. Please enjoy them safely: obey speed...