News and Notices
Posted on Thursday, June 16, 2022 02:05 PM
June 16, 2022 - The Town of Caledon continues to identify and investigate illegal trucking operations in the community and has released an Illegal Trucking Guide and dedicated trucking webpage to support this effort.
These resources contain helpful information for members of the trucking and logistics industries, realtors, residents and others interested in trucking operations in Caledon on how to operate legally.
Caledon is proud to be a destination for trucking and logistics operations and the...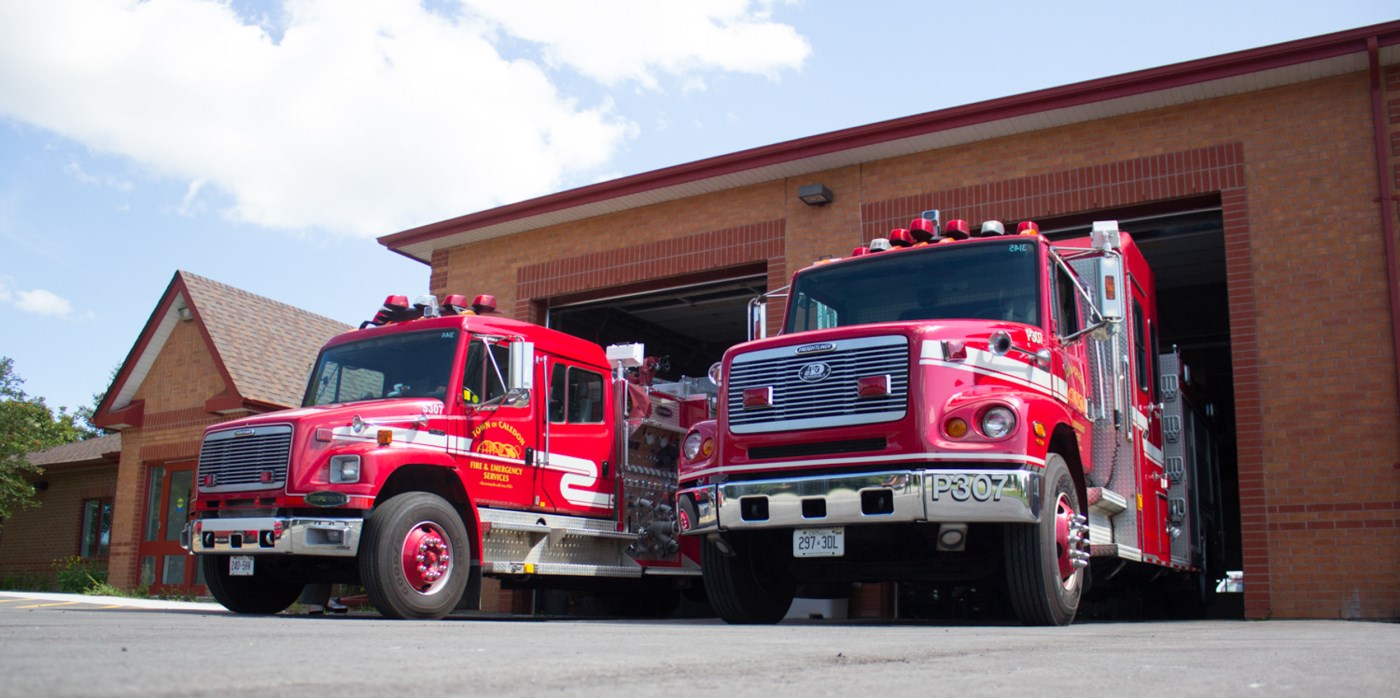 Posted on Thursday, June 16, 2022 11:39 AM
June 16, 2022 – Caledon Fire and Emergency Services is preparing for the "Home Safe Home" door-to-door campaign again this year to focus on home kitchen fire safety. Residents can expect to see fire crews in various neighbourhoods and firefighters knocking on doors.
Firefighters will be providing information on how to be fire safe and answering any questions you may have concerning fire safety in your home.
"The Town of Caledon supports the principle of preventing fires before they happen by taking...
Posted on Wednesday, June 08, 2022 03:37 PM
At today's Planning and Development Committee meeting, Council considered moving the final adoption of Caledon's Official Plan to 2023 to take further steps in its Official Plan Review.
"We acted on the community feedback we received of Caledon creating a plan with its own identity. This move to 2023 will allow Caledon to direct its Official Plan to ensure a "Made in Caledon" plan is adopted," said Mayor Allan Thompson. "With the Region of Peel's 2051 Official Plan yet to be approved by the...
Posted on Wednesday, June 08, 2022 01:44 PM
Mill Street Class Environmental Assessment Study
Mississauga Road to Creditview Road
The Study ...
Posted on Tuesday, June 07, 2022 03:27 PM
The Project
The Town of Caledon through their Consultant Ainley Group is undertaking a Municipal Class Environmental Assessment (EA) for improvements to Chinguacousy Road from Mayfield Road to Old School Road (see the image). This project is being carried out under the planning and design process for a Schedule C project as outlined in the Municipal Class Environmental Assessment (October 2000, as amended in 2007, 2011 and 2015) which is approved under the Ontario Environmental Assessment Act. Through...