News and Notices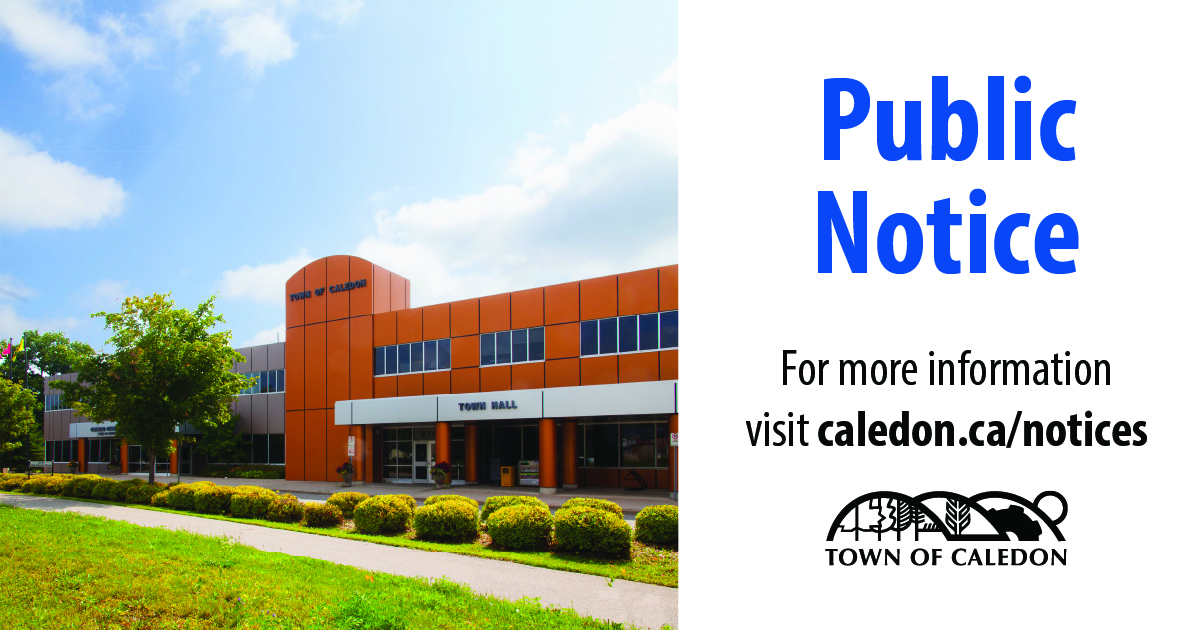 Posted on Friday, November 26, 2021 05:07 PM
Update (November 26, 2021)
This tax sale is now closed.
Update (October 28, 2021)
Take Notice that tenders are invited for the purchase of the land described below and will be received until 3 p.m. local time on November 25, 2021, at the Town of Caledon Municipal Office, 6311 Old Church Road, Caledon Ontario.
The tenders will then be opened in public on the same day as soon as possible after 3 p.m. at the Town of Caledon Municipal Office, 6311 Old Church Road, Caledon.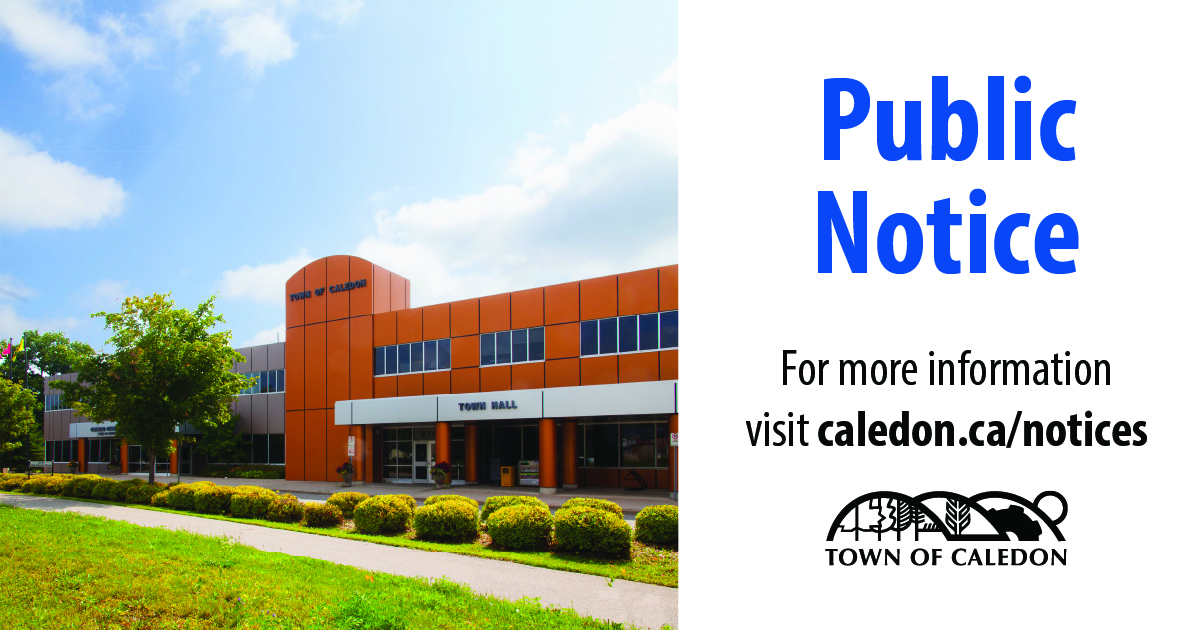 Posted on Friday, November 26, 2021 04:09 PM
Inglewood Community Centre (including the Inglewood branch of the Caledon public library) will be closed until further notice while an interior structural investigation takes place to determine if repairs are required.
Check back for updates.
For any updates about Library services and hours please visit caledon.library.on.ca.
Stay up-to-date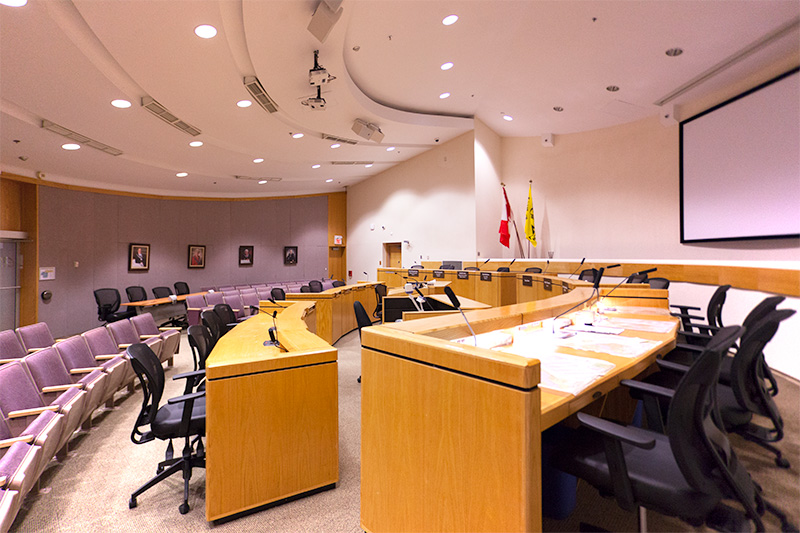 Posted on Tuesday, November 23, 2021 03:37 PM
Council Highlights is a summary of major discussion items presented at Council meetings - circulated immediately following each meeting. You are encouraged to quote from and/or copy this information. Please refer to the minutes at caledon.ca/agenda for an official record of the meeting.
Council reviews employment strategy
Council reviewed a presentation about the Town's employment strategy, including a detailed analysis of economic trends in various employment sectors (office, industrial, retail,...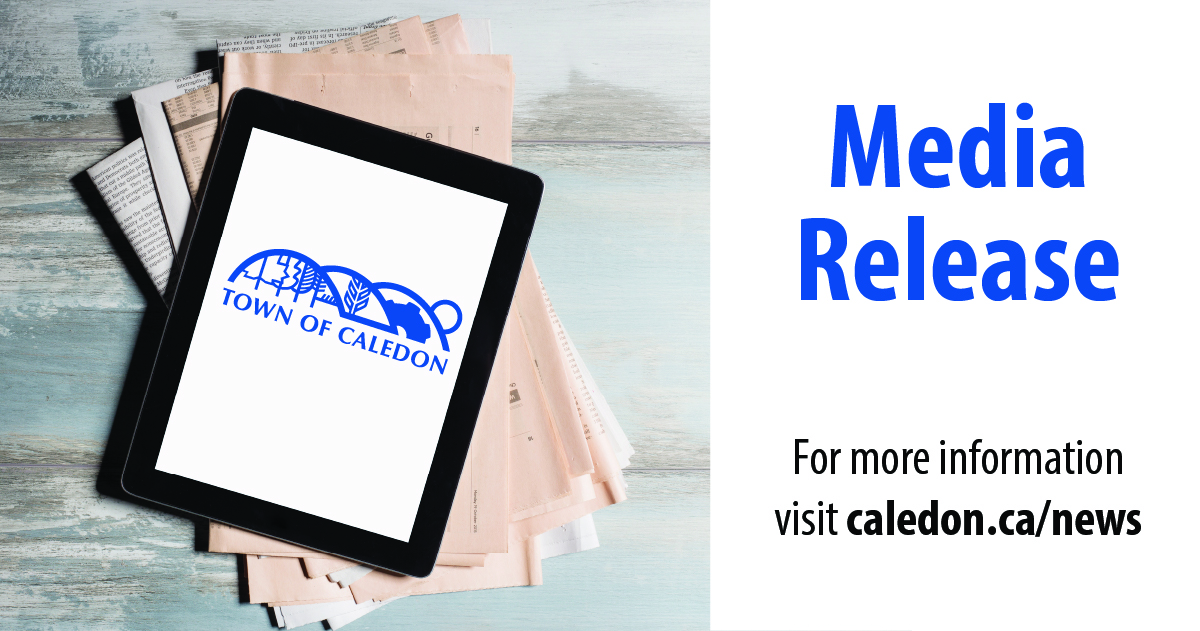 Posted on Friday, November 19, 2021 11:22 AM
November 19, 2021 – Town of Caledon is launching a new hybrid model for Council and Committee meetings starting November 23 offering in-person and virtual participation options.
For those who wish to participate or observe virtually, the live streaming service will remain available through caledon.ca/agenda.
How to register
Those wishing to attend in person are invited to register in advance using an online form. They can also contact Council and Committee Services by phone at 905-584-2272...

Posted on Monday, November 08, 2021 12:04 PM
November 8, 2021 -- Announced in January 2020, the installation of 35 km of new fibre optic cable will put roughly 85 per cent of Caledon residents and businesses within range of high-speed service.
This puts the Town of Caledon one step closer to completing a town-wide fibre optic backbone, with installation along major portions of the Caledon Trailway.
This portion of the project focuses on a section from Gore Road to Olde Base Line (see diagram below). Construction is set to begin November 9,...