News and Notices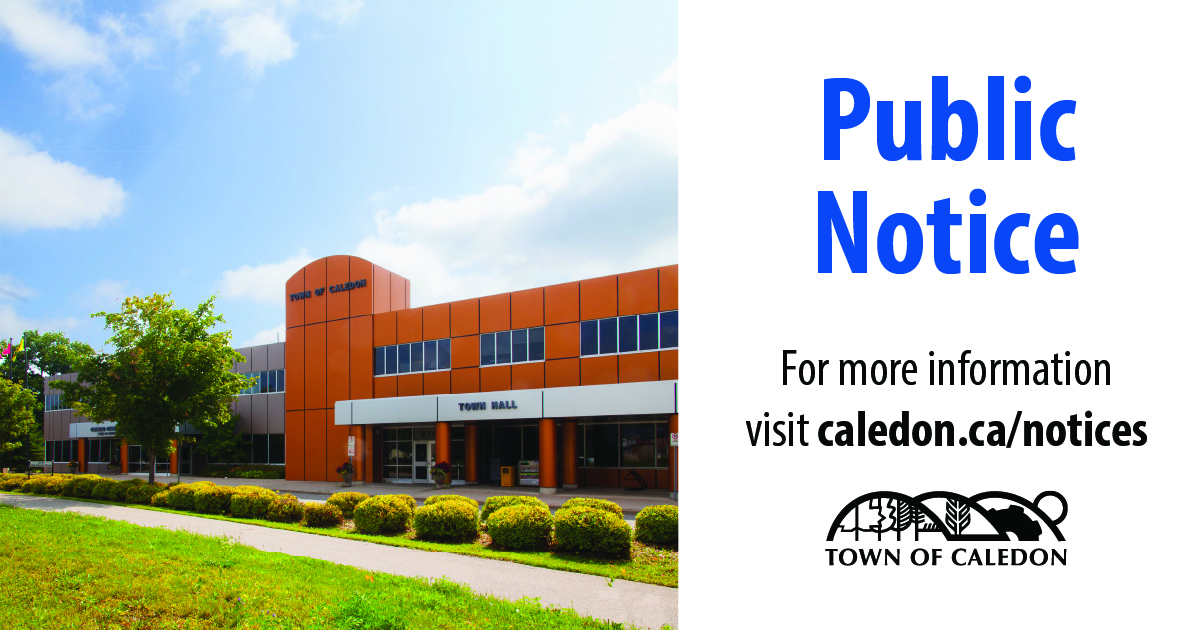 Posted on Wednesday, February 23, 2022 03:05 PM
Notice of Study Completion
IBI Group has been retained by the Town of Caledon to provide the detailed design for the retrofit of the Marconi Court Stormwater Management (SWM) Pond, commonly referred to as Facility #16. The SWM Pond is located on the west side of Coleraine Drive between Marconi Court and Wheeler Drive in Bolton. In addition to Facility #16, Town is also investigating drainage issues in the adjacent leash free dog park.
The improvements are categorized as Schedule A+ under the EA Act....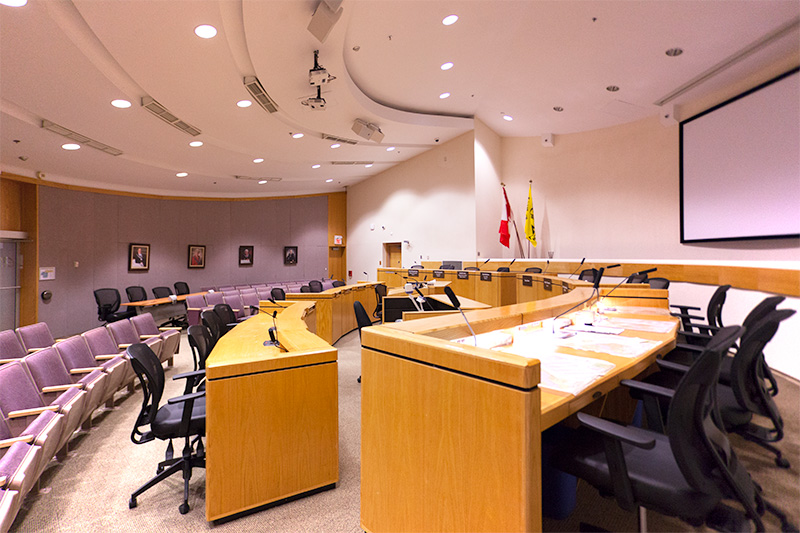 Posted on Tuesday, February 22, 2022 08:41 PM
February 22, 2022 -- Council Highlights is a summary of major discussion items presented at Council meetings - circulated immediately following each meeting. You are encouraged to quote from and/or copy this information. Please refer to the minutes at caledon.ca/agenda for an official record of the meeting.
Reese's Rink
In commemoration of Reese Meyer, a special young hockey player who was tragically lost in 2020, Council adopted a motion to name the new permanent outdoor rink at the Caledon...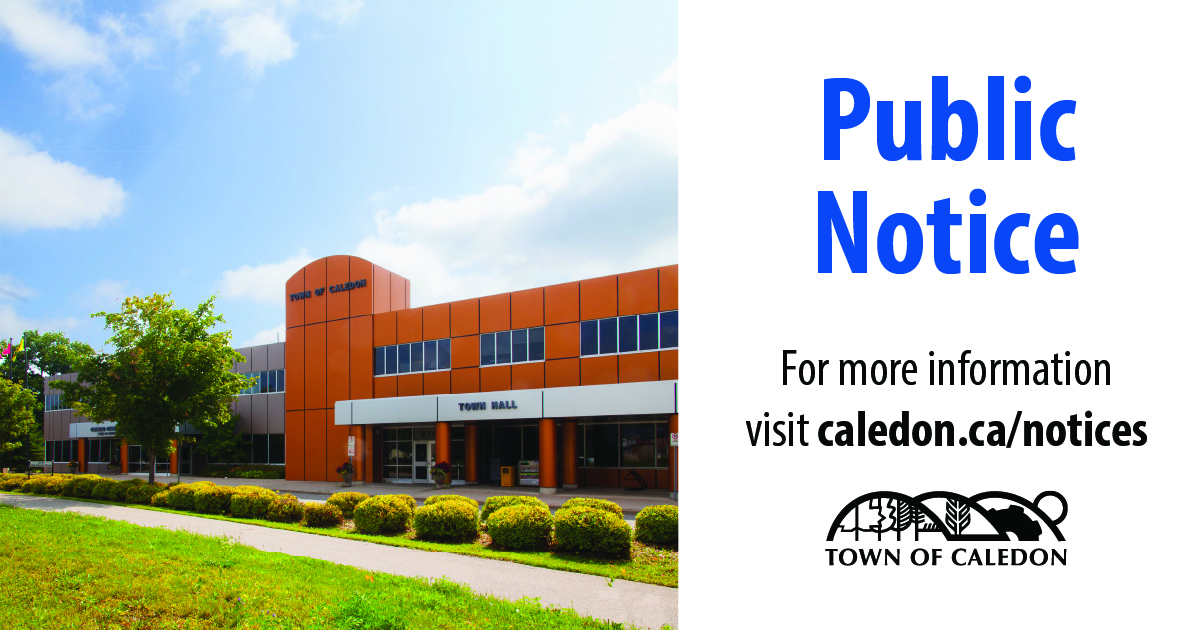 Posted on Thursday, February 17, 2022 02:55 PM
Update (February 15, 2022)
The Town of Caledon has completed a Municipal Class Environmental Assessment Study for the reconstruction of Main Street North and Queen Street West in the Village of Alton. The study considered the road improvement to enhance connectivity and visitor accessibility to the Alton Village area.
The project was completed in accordance with Schedule 'C' of the Municipal Class Environmental Assessment (October 2000, as amended in 2007, 2011 & 2015).
An...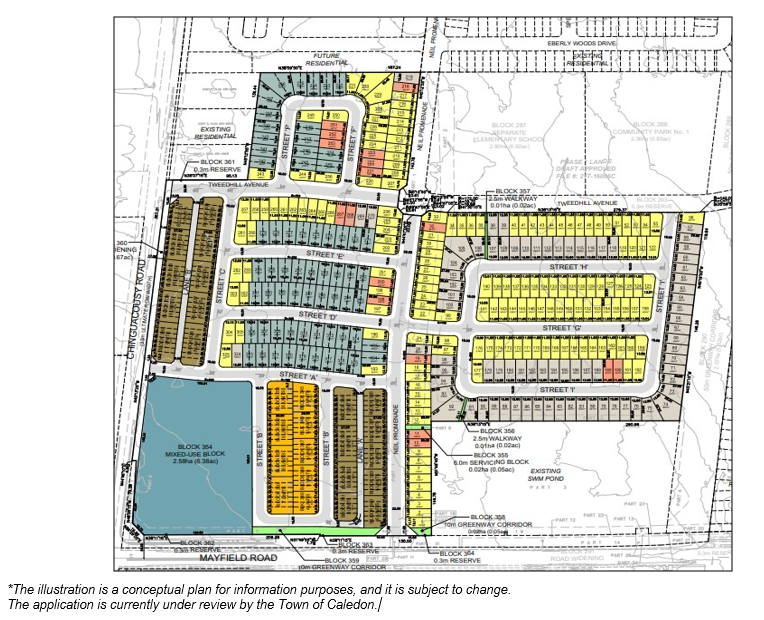 Posted on Thursday, February 17, 2022 01:06 PM
This is to inform you that the Town of Caledon has received a Draft Plan of Subdivision Application. Your input and insight will inform and shape plans that meet the needs of our community.
Applicant and Location
Town File Number(s): 21T-21003C
Applicant: Glen Schnarr & Associates on behalf of Mayfield Station Developments Inc.
Location: 2068 Mayfield Road, Ward 2
Proposed changes
The development proposal contemplates the construction of 551 residential units in various built forms;...
Posted on Wednesday, February 16, 2022 02:20 PM
On behalf of Mayor and Council and Town of Caledon staff, we wish you and your families an active, happy and healthy Family Day.
For Family Day on Monday, February 21, 2022, the following will be closed:
Town Hall (6311 Old Church Road)
Caledon Public Library (all branches)
Fire and Emergency Services Administration Office (6211 Old Church Road)
Caledon OPP detachment (15924 Innis Lake Road)
The Provincial Offences Court in Caledon (6311 Old Church Road)
The Provincial Offences Court in Orangeville...