News and Notices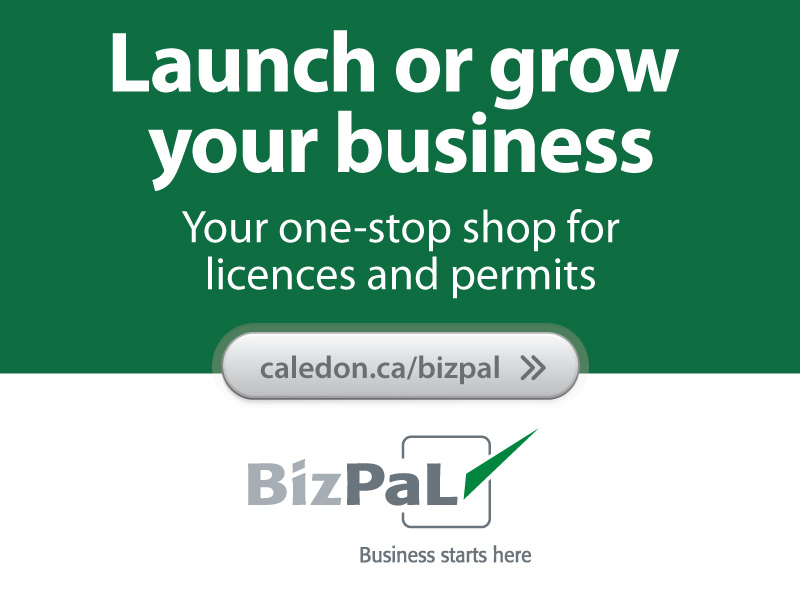 Posted on Friday, February 24, 2017 10:15 AM
In partnership with ServiceOntario, Caledon joins a growing number of municipalities to launch BizPaL, a free, online portal for permits and licences.
"A key goal of this Council has been cutting red tape to help our entrepreneurs succeed," said Mayor Allan Thompson. "With the launch of BizPaL, our Economic Development Team has made it easier to launch or expand a business in Caledon."
BizPaL is a one-stop shop for licence and permit information from all levels of government (municipal, provincial...
Posted on Thursday, February 23, 2017 08:45 AM
Statistics Canada will be conducting a telephone survey on behalf of the Town of Caledon from February 27 to March 3, 2017. Statistics Canada interviewers will contact approximately 2,000 randomly selected households by telephone in Caledon.
The purpose of this survey is to gather information from town residents about methods for acquiring commercial goods, cultural activities and municipal information; as well as environmental practices and tourism. This information will help the Town of Caledon...
Posted on Thursday, February 16, 2017 11:45 AM
The Town of Caledon is the successful recipient of a grant from the Ontario Trillium Foundation (OTF) in the amount of $500,000 for the Mayfield Recreation Complex's arena floor and board system replacement.
"This is an exciting and long overdue project," said Caledon Mayor Allan Thompson. "On behalf of this community, our thanks to the Ontario Trillium Foundation."
General Manager, Community Services, Peggy Tollett explained the scope of this major capital project.
"We'll be removing and replacing...
Posted on Thursday, February 16, 2017 03:00 AM
Caledon Fire & Emergency Services reminds residents to make sure that they have working smoke alarms on every storey of their home and outside all sleeping areas, and have practised a home fire escape plan with everyone in their home.
"Many fatal fires occur at night when everyone is asleep, so early warning is crucial to survival," says Caledon Fire Chief Darryl Bailey. "The Ontario Fire Code requires working smoke alarms on every storey of the home and outside all sleeping areas. For...
Posted on Monday, February 13, 2017 04:45 AM
In 2016, over 30 Caledon volunteers were recognized and celebrated for making a difference in our community.
The 2016 Community Champion, the highest honour of the event, went to Betty Ward.
A former teacher, Betty has contributed to the Caledon East community for decades through her church, the local historical society and many volunteer groups such as Meals on Wheels. Recognizing her as a Community Champion was just a small token of thanks for her countless hours of giving to others.
Nominations...